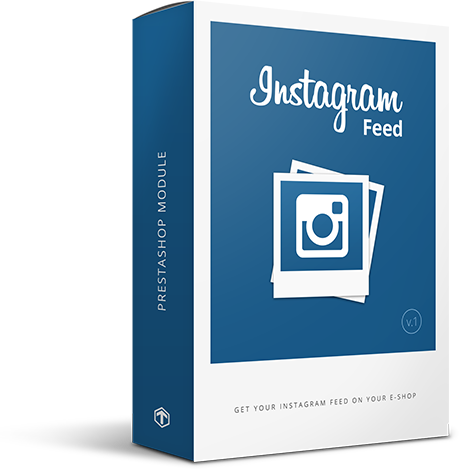 Social Feed – Instagram / (for v.1.6.1-1.7.x)
Social networking are often used by the owners of online stores to promote and increase sales online. Using the module "instagram feed" you can quickly place a photo from your instagram account, to announce new products and to promote them.
This can be done by simply taking a picture and upload it to your instagram page and the module will automaticaly load it on youк site.
Customizable front-end: set the number of showing images in the sidebar and select the number of columns in the module block
Random images display mode
There are two options for viewing the images - a link to instagram page, the second way - a larger show of the image through the plugin FANCYBOX on your site
The module implements the ability to cache in which the administrator chooses the lifetime of the API queries (option is necessary for sites with a large number of visits)
Autoscroll mode and the time intervals between images moves
Responsive display of the module
buy plugin